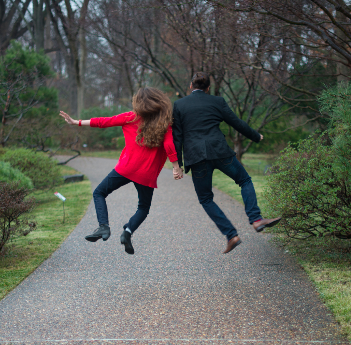 Our Story
Five years ago, we spotted each other across handshake greetings. Today, we enter the future together.
Our Wedding Tour
Veronica grew up outside of St. Louis; Tony grew up in New Jersey. The two of us met in Washington, DC.
A few years later, Tony proposed to Veronica at a waterfall that he visited when he was a kid. A couple years after that, the two of us moved to St. Louis.
Over the years, we've each come to see our partner's family home as our own. We're so excited to get to celebrate in all three places closest to our hearts!
Get updates and RSVP
Whether you plan to attend, want to follow along, or somewhere in between, be sure to RSVP. You can update whether you'll make it up to the last moment, if needed.